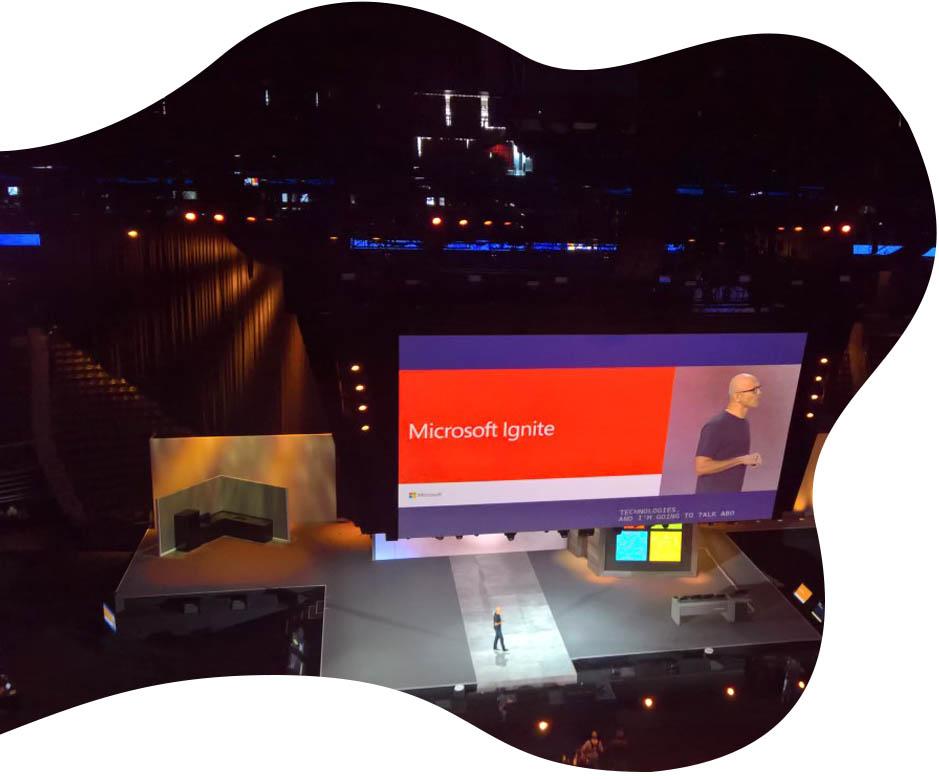 The largest conference on the planet, focussed exclusively on IT – Microsoft Ignite 2016.
OptaNet's digital and telecommunications excellence is relied upon by Microsoft to deliver their tier one events globally, including Microsoft Ignite 2016 in Atlanta.
What is Microsoft Ignite, and why is it such a big deal?
Microsoft Ignite took place at the Omni Hotel, the Georgia World Congress Centre and the Keynote was at the Philips Arena, home of the Atlanta Hawks NBA team. At 1.4 million ft2 the Georgia World Congress Centre is the forth largest convention centre in the United States. McCormick Place (Chicago, IL), Orange County Convention Center (Orlando, FL) and Las Vegas Convention Center (Las Vegas, NV) are the only sites larger. 
The event was referred to as "the largest conference on the planet focused exclusively on IT" by Julia White who is the Microsoft General Manager Cloud Platform. The event showcases the company's enterprise products and services whilst providing training to attendees who travel from all over the world.
What was our involvement in the event?
In addition to the packed schedule of events and of course the high profile Keynote sessions, the venue also contains an Expo. The Expo brings together Partner Solutions and Microsoft Product Groups to create an interactive space for attendees to network, learn, do business, Over 300 companies including Cisco, Intel, Logitec and IBM are located in the exhibition area.
Attendees can also discuss their companies opportunities with Product Experts for all of Microsoft's products and services at over 150 product demos.
Since 1998 our employees have been trusted to make sure Microsoft shows go off without a hitch. Although we are very familiar with this and other venues throughout the US, we performed a site visit prior to the show, to make sure that nothing was left to chance.
We delivered a high speed and resilient network than enabled thousands of attendees, staff, presenters and Expo companies the ability to easily connect to the WiFi.
The team collaboratively setup an onsite Network Operation Centre for the main event network. Additionally, there was a secondary NOC backstage at the Keynote presentation to monitor an entirely separate, dedicated, resilient network.
Each NOC actively monitored every aspect of the network, including the utilisation of the multiple internet circuits, latency, packet loss, through to the overall health of all the core devices installed for the event. Therefore, should an issue arise, corrective measures could be implemented before anything could potentially become service affecting.
Today we come together for what is the largest conference on the planet focused exclusively on I.T.