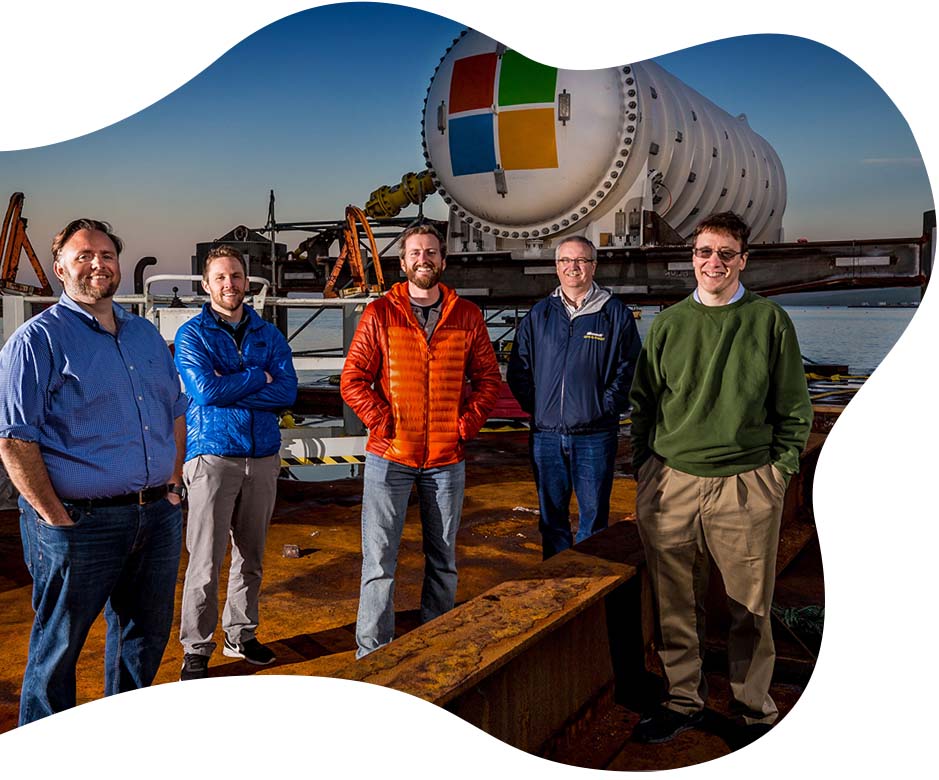 Microsoft's underwater data centre resurfaces.
Two years ago, OptaNet were in Scotland helping Microsoft announce the revolutionary project to sink a data centre off the coast of Orkney. The results are in.
Back in May 2018 OptaNet were on-hand to provide our expertise and to guarantee that this project was delivered successfully. Two years later the project has been deemed a huge success.
Now retrieved from the ocean floor, and Microsoft researchers are assessing how the cylinder packed with servers, has performed, and what they can learn from it about energy efficiency. Initial findings have been good with with servers having a lower failure rate than a conventional data centre.
Members of the Project Natick team power washes the Northern Isles underwater data centre.
The data centre was retrieved from the seafloor off the Orkney Islands in Scotland. Two years underwater provided time for a thin coat of algae and barnacles to form on the steel tube, and for sea anemones to grow to cantaloupe size in the sheltered nooks of its ballast-filled triangular base