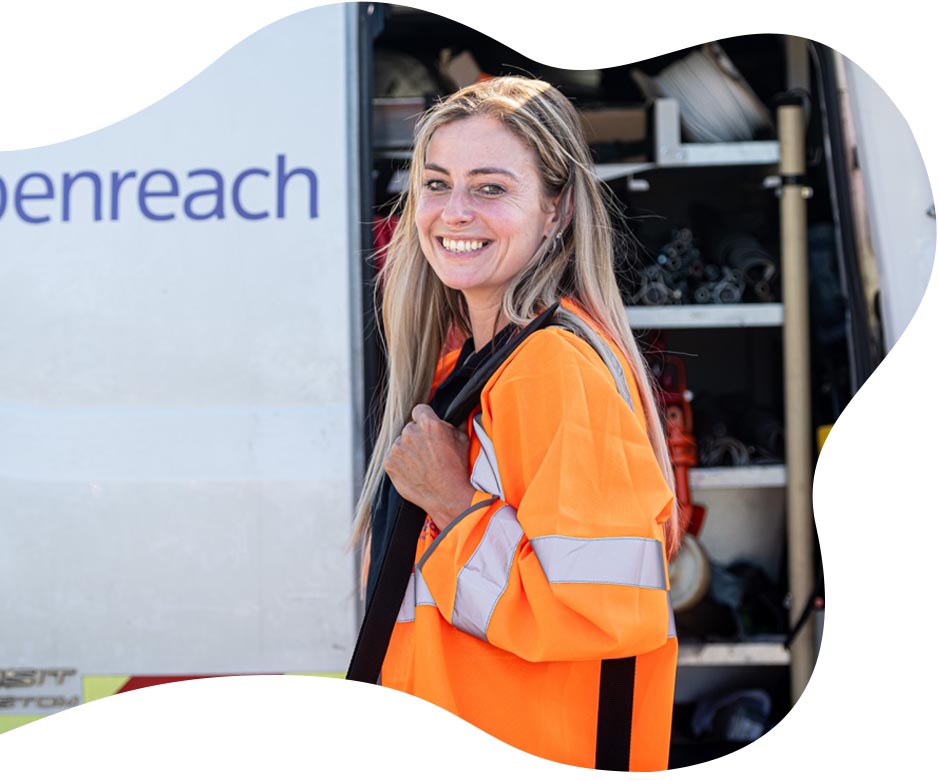 An update on the Openreach FTTP rollout across the UK. 
The UK's largest infrastructure provider is updating their network to deliver full fibre to the premises (FTTP). With the goal of 25 million premises by 2026, how are they getting on? 
Openreach are currently involved in a £15bn project to rollout FTTP to 25 million premises by December 2026. We provide an update on the FTTP rollout across the UK.
Openreach plan to reach approximatly 80% of UK premises at a rate of 4 million premises a year (or around 75,000 a week).
FTTP deployment has already covered 5 million homes and businesses. This is a run rate of around 43,000 premises a week and meaning they will need to ramp up their deplopment rate to acheive their 2026 target.
In June 2021, Openreach announced they added another 551 UK cities and towns to the FTTP rollout plan. Almost all of the additions are in urban and suberban areas, ranging from Bournemouth, in Dorset, Dunfermline, in Scotland, Kettering, in the East Midlands, to Sunderland in the North East, and Wrexham, in Wales.
More than 2,400 UK cities, towns, villages and hamlets have been inlcuded in their FTTP rollout programme, titled 'Fibre First.
We expect Openreach to announce many more locations in future. However, the remaining 20% may have to wait longer as costs rise significantly to deliver fibre to more remote locations.
Nobody's building Full Fibre faster, further or at a higher quality than Openreach in the UK. Our engineers and build partners are working flat-out to deliver this life-changing technology to rural, urban and suburban communities all over the country and we're delighted to be fleshing out our plans with more details about where and when we'll be building.
More than a million customers are already enjoying our most revolutionary and reliable broadband ever. It's the next generation of internet that's ready for anything. You can surf, shop, play, work and learn without skipping a beat.