Business Continuity Planning & COVID-19 
OptaNet have launched a range of short term, no risk contracts helping businesses maintain business as usual through this unprecedented time.
It has never been more important for businesses to seek ways in which their employees can work remotely with no interruption to normal service levels. We have made this possible for our clients throughout the UK, but we appreciate that there are others who do not have this in place.
In order for businesses to continue to work whilst their employees are at home, it is imperative that they can still access their files and emails securely and make/receive phone calls from their business numbers and direct dials.
To assist businesses who currently have a traditional phone line and broadband service, we have launched two short term, no risk contracts. This allows them to take their business number with them, wherever they go. For more information about this, or the other options we have available, please contact 020 3475 3611.
Standard ADSL Broadband
+ Hosted VoIP

30 day contract
Superfast FTTC Broadband
+ Hosted VoIP

30 day contract
You can be working remotely in 4 easy steps.
We'll organise a new phone line to be installed at your business premises.
In order for you to keep your existing landline number, we need to install a new phone line in parallel to the one you currently have.
Once live, a broadband service will be added to it (either ADSL or FTTC).
This means your new service can now get an internet connection.
We'll add a cloud-hosted VoIP product to the service.
You will now be able to make and receive calls from your new internet service, but you still won't have your existing business number(s) yet.
We'll migrate your phone number(s) over.
We'll request to migrate your business number(s) over and once complete, you'll be able to make and receive calls from any internet enabled device, wherever you are.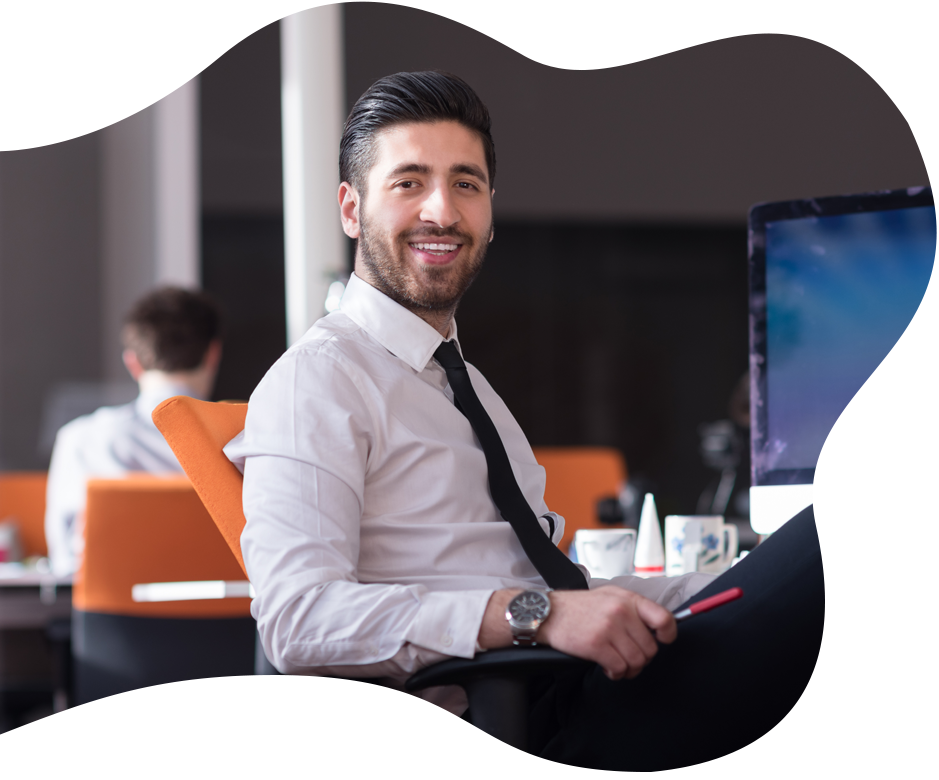 Why do I need to order a new phone line and broadband service?
Your phone line and phone number are linked together. Which is why you can only make and receive calls when you're at work. We need that phone number so we can put it in the cloud and you can make and receive calls from anywhere. If we just took it, your phone line would stop working and therefore so would your internet. That's why we need to set up a new phone line and broadband service and then migrate your business number over to it.
How long will it take for them to be installed?
This whole process can take 10 working days to complete. If you already have a spare phone line that we can use, this can be installed quicker.
How long will it take before my business number can be used from home?
This will take 24 hours to set up.
Do I have to have a handset at home?
No. Our VoIP licence comes with a soft client. This is an app that you install on your phone and it allows you to make and receive calls, as if you're at your desk.
Will I be able to access all my files on my work PC?
In order to access all your files, you will need to have them saved in the cloud. For example, using DropBox or Microsoft OneDrive. If you don't have this already, please get in touch as we also offer Microsoft 365 licences.