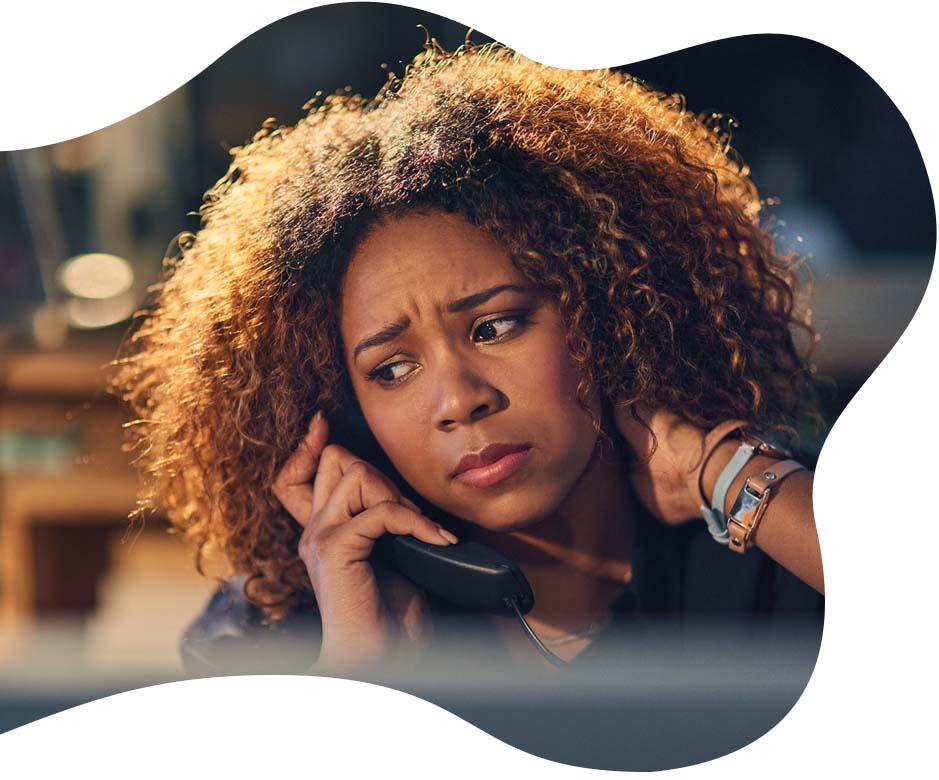 The biggest shift in technology since the start of the internet. Is your business ready?
Every home and business across the UK will soon need to use the internet to make and receive calls. This sudden increase in demand for bandwidth will test every internet connection across the country. Will your internet cope?
Openreach are moving everyone from the old analogue public switched telephone network (PSTN) to a fully digital network. Phone lines won't work anymore, and the shift to internet calling will put a strain on everyone's broadband.
What exactly is happening?
For over 100 years, people have been using copper telephone lines. These link your property to an exchange, where the PSTN network is used to connect calls. Maintaining such an antiquated network is costly, and with the internet being a more reliable, cheaper and scalable alternative for calls, the PSTN network (and supporting digital services such as ISDN) will no longer be available after December 2025. 
My business won't be able to make or receive calls?
Correct. Every UK home and business will need to switch to internet calling, also known as Voice over IP (VoIP) before the end of 2025.
What about my business geographical phone numbers?
These are tied to your phone line, which from December 2025, won't work any longer. If you want to keep any numbers, you'll need to port them over to a VoIP platform prior to this cut off date, or you'll lose them. 
What can I do to make sure this doesn't impact my business?
We've helped 96% of our clients move to an alternative VoIP product. All you need is one or more of our cloud hosted VoIP licences. They're much cheaper than a copper phone line and come with a free mobile phone app, so you can make and receive calls as if you're in the office, from anywhere in the world.
Why will this impact my business internet connection?
If you have a broadband product, like ADSL, FTTC or G.Fast, you need a phone line to make sure it works. You need to switch to a broadband only product. If you don't, your broadband will no longer work.
But you'll also need to plan ahead for the whole country using the internet for their phone calls. This will put a strain on exchanges and all contended broadband products.
How can I make sure my internet isn't impacted?
The ideal solution is to move to a dedicated leased line product where your internet speeds are guaranteed and you don't share it with anyone else. These are more costly than a broadband product, but you are paying for reliability, speed, service and 24/7 365 UK support and a fully managed and monitored product. Prices start from around £100/month.
If you prefer to remain on a cheaper, shared broadband product, then we would encourage you to move to one of our full fibre, Ultrafast Broadband products. However, this isn't available to every location across the UK just yet.
If upgrading to a leased line or full fibre product isn't an option, then you will have to move to a new broadband only product (with or without VoIP, depending on whether you need to make and receive calls). You should consider migrating to OptaNet, as we monitor all our client's circuits and provide a far superior support than you would typically find elsewhere.
2025 is a few years away, I have enough time.
Millions of homes and businesses will need to switch to VoIP and reconsider their existing internet connection. There's a finite amount of engineers who can facilitate any installations and upgrades meaning companies leaving it late may not have everything in place before the cut off.
Where can I find out more information?
You can head over to the Openreach website that backs up everything we have written here, or call us on 0203 475 3611 and we can get your business ahead of your competition.